$26.00
$0.00
Matcha Buffing Grains
Matcha Buffing Grains can be used as a gentle exfoliating facial cleanser or as a deeply nourishing facial mask. Nutrient rich matcha green tea powder, ground oats, raw almonds, and skin soothing botanicals work synergistically to leave your skin feeling soft, clean, and supple.
Available in 2 oz and 4 oz glass bottles. 
2 oz size is also available in the Keep It Clear: Maskne Skincare Set.
0.25 oz size is available in the Illuminate Your Skin Kit.
KEY INGREDIENTS:
Matcha Green Tea is packed with chlorophyll, a potent detoxifier which can guard against free radicals and slow cell degeneration. The result? Clear and radiant skin with a healthy glow.
Oats are one of nature's best cleansers and moisturizers. Oats contain beta-glucans which may lubricate the skin and promote cell renewal, and saponins that work to effortlessly remove dirt and excess oil from the pores.
Vitamin E rich raw Almonds may aid in the removal of scars caused by acne or pimples. Raw almonds work well with oats to gently exfoliate and polish the skin.
DIRECTIONS FOR USE:
Mix a teaspoon with water to create a paste and gently massage into skin to exfoliate. To use as a facial mask, apply a thin layer to clean skin, avoiding the eye area. Allow to dry then rinse off with warm water. Store in a cool, dry place out of direct sunlight.

Note: this product may vary in color (due to natural variations in plant-based ingredients. Always conduct a patch test prior to using a new skincare product.
FULL LIST OF INGREDIENTS:
Avena sativa (oat), Moroccan lava rhassoul clay, Prunus dulcis (almond), Lavandula angustifolia (lavender), Calendula officinalis (calendula), Sodium borate, Matcha (green tea)

____________
All Free Flow Botanicals skincare products are handcrafted in California and made in small batches with organic & natural plant ingredients. No harmful chemicals, parabens, sulfates, or synthetic ingredients of any kind are used. Infused with Reiki healing energy, these plant-based products promote your skin's health as well as the health of our planet.
Please note: this information has not been evaluated by the Food and Drug Administration. This product is not intended to diagnose, treat, cure, or prevent any disease.
Customer Reviews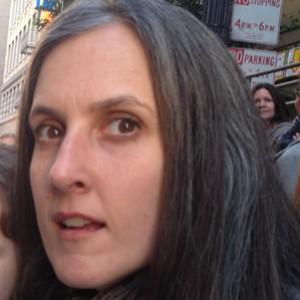 J
10/06/2021
Jennifer

United States
An essential
At first I fumbled around with these a bit, but then I got into the groove with it and now I don't like to be without it. Besides mixing with water, you can mix it with the Cleanse oil to create a scrub, and you can also use it as a mask or spot treatment by just letting it dry and sit a few minutes before rinsing. I love how smooth it makes my skin, and never irritated.
gentle yet exfoliating
this is such a great, gentle exfoliant. I really like how it leaves my face feeling fresh and soft without making it red and irritated. This is one of my faves!
Great exfoliator
I love exfoliating with this this 1-2 times a week. I feel like it gives my skin and energy a boost because of the matcha. It's gentle, but does it's job. Thank you xc